Search Engine Optimisation (SEO) Packages
There are literally thousands of sites offering search engine optimisation services to help customers rise in the search engine organic rank tables. Thankfully the playing field has changed in favour of businesses who present high value content that aids users rather than others who excessively link hunt.
Search engines are smarter, actively penalising sites, including big corporations who fall into the excessive link building category. The emphasis is now on a site hosting great, helpful media and text that people will naturally link to rather than former grey and black hat SEO practices.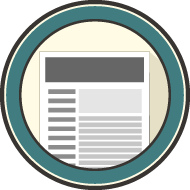 Foundation*
Search Engine Optimisation
Search engines look at the page content, specifically the keywords that are used to create a profile used in the ranking algorithm. On page SEO is the foundation to any successful ranking success and ultimately more traffic and of course more business.
What is included in the foundation SEO?
Keyword research to find high traffic with low competition
Optimise each page for a set of keywords (usually a phrase)
Rearrange and edit textual content for maximum SEO effect
Add new media, rename existing file names
New titles, page descriptions and URLs (web page address)
Add-On Package
Search Engine Optimisation
Having a basic level of SEO used effectively throughout your site may need to be completed by a campaign of new content addition (articles) and social media exposure. Let us help you get your website and business found on social media and search engines.
What is included in the Add-On SEO Package?
Social media marketing campaign to attract new customers
Content addition by way of article posting with on page SEO
Local link generation services to channel 'link juice'
Premium Package
Search Engine Optimisation
This is for businesses who want to drive high volumes of traffic to their site by using a carefully structured marketing campaign involving high numbers of articles, high profile back-links and fully managed ad-word and social media accounts.
What is included in the premium SEO package?
Pay per click advertising
Multiple social media networks
Multimedia creation (videos, infographics and images)
Product placement and call to action sale funnels
Email marketing and data capture.
*The foundation SEO is always included in our basic web brochure package.
Interested in Search Engine Optimisation ?
Would you like to know more about any of our search engine optimisation packages? Get in touch and find out what we can do for you.