Graphic designers and printers in Nottingham
When speed and elegance are important to you, we are a team of reliable graphic designers and printers in Nottingham translating digital online style into legacy offline media.
Always working to very limited time constraints we have developed systems and procedures to minimise project turnaround periods. We work hard to ensure clients are readily satisfied and quickly receive their finished design and print works.

Graphics and imagery for the world wide web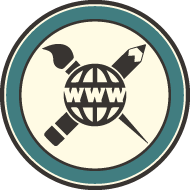 Grab attention quickly, retain interest and channel visitors to either sale or enquiry.
Some of the online graphic design we offer:
Vector based graphics for unique inspiring projects
Photo editing and accenting
Mixed media presentations
Infographics for training and lead generation
Offline media design for print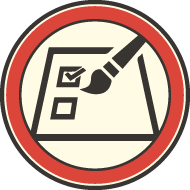 We have a symbiotic relationship with a local printing company capable of securing very short lead times once we have submitted finalised artwork.
The print facility is able to offer a comprehensive matrix of print formats:
Hexachrome printing services
Foamex, pullup banners and lightbox
Are you interested in our graphical design and print services ?
If you would like a quote for artwork costs and associated print runs, please talk to us.
Exciting Combination Graphic & Web Deal
Every customer who orders a web brochure site receives a custom made design and layout for business cards (dual sided), letter heads and compliment slips. The designs are supplied along with the completed project for you to keep and have printed whenever you decide. Existing web design customers also get 10% discount on printing work.
Short run, fast turnaround options available
When you have to a quick output of printed media but you only need a small amount, there are a series of machines set aside to handle this type of work. Having this facility enables the costs to remain lower by not impacting extended runs for other print jobs.
Special Offer – Pull Up Banner
Amazing special offer for pull up banners.
Starting from £77.50 including VAT.