Reliable, Fast and Cost Conscious IT Services in Nottingham
Our sister company Long Eaton PC Repair was founded 5 years prior to us. They focus on providing IT services in Nottingham for systems including MAC, Linux and Windows software, both server and client variants.
Not limited to just businesses, services and advice are available for domestic customers who are in need of assistance.
Local IT Services in Nottingham
It's great to have remote support when dealing with routine problems and answering how to's. Some occurrences require an on site presence; the importance of keeping client systems functioning well so as not to impact their business is critical. This is the reason that we only focus on local businesses.
Instantaneous Remote Desktop Support
How we can help you and your business

Resolve client issues quickly and efficiently
Install updates and patches without preventing work flow
Observe problems directly
Provide tuition and instruction
On Site IT Services in Nottingham
We come to you

We do regular site visits to perform maintenance, answer questions and analyse performance of existing technology and adherence to existing policies.
Server component inspection
Client device hardware inspection
Do you require IT services in Nottingham ?
Contact us for a discussion and quote regarding your IT needs; put the technology of your business into safe hands.
Dealing Decisively With Downtime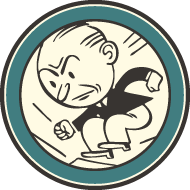 The loss of productivity through system downtime is frustrating and worrisome. The best kind of cure is prevention, don't be a victim of circumstance, make sure you have regular maintenance and frequent backups.
Auxiliary System Switch Over
If your main system fails, perhaps the hard drive array give out; how critical would that be to your company? How beneficial would it be to have an almost instance switch over to an auxiliary system that would allow you to your business to continue working with emails, files and media?