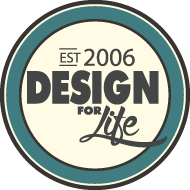 Founded 2006
Design for life started in the web development industry under the original working name of Ultimedia Systems. We we're founded in 2006 as a single person outfit. Our operation has grown into a multi-employee company with large portfolio of clients spanning both public and private sectors, many of our customers refer us as a recommended web design company in Nottingham.
Work to our strengths
We play to our strengths, building quality sites using the Linux/Apache hosting platform along with the world renowned database software MySQL in conjunction with PHP web server scripting language. We work with these industry standard platforms and tools.
Rapid Turnaround
We are very active in securing rapid turnarounds for our clients, so that their projects are built to specifications and completed either on or before the agreed time.  Furthermore we work with clients that are local and nationwide; we welcome all enquiries.
Talk to a recommended web design company in Nottingham
We welcome all enquiries and will gladly provide a free quote. Our work schedule is always very high, but we have the means to complete all our work in the agreed time period.
Personal Approach
Hands on, first person approach to each client's business. We believe it is essential to spend face to face time with our clients so that the correct tone for each project can be established, and for solutions to be quickly and correctly implemented. Virtually all businesses require a web presence, making sure it projects the best your business can offer is essential.
Referral Promotion Program
We offer all our clients a referral incentive. Currently we offer a 10% referral fee awarded to clients who refer us to other businesses who go on to secure a web building contract with us. For a £750.00 build (micro site) this would be £75.00. For a £5,000 site, this would be £500.00 (maximum referral fee capped at £950, offer excludes mini web site category)