Fast web hosting servers
Internet users are predominantly impatient preferring fast web hosting servers. If they dont get the response they expect they will go elsewhere. Quite a number of web hosts cram too many web sites on one server. The amount of traffic hitting these sites over time may often increase, the hardware can sometimes struggle to meet the demand.
High data speed connections to service high number of requests. Fast solid state driven systems along with multiple processor and high available memory coupled with load balanced server arrays. Add these ingredients to elegant and efficiently coded web sites and you have a competition smashing combination.
Special offer




1 year shared web hosting package
All new web sites developed by us include 1 year of shared web hosting on our servers, offer worth (£42.99)
(Fee waived for first year then payable annually to renew hosting)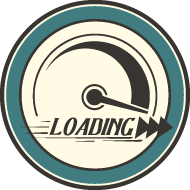 Fast loading sites dominate the customer decision making. If your site does not load the layout for your homepage within 3 seconds then you 40% of your visitors will go elsewhere.
Features of our hosting include:
PHP parameter customisation
Fast access local databases
Positive, reliable IP neighbourhoods
No adult (porn) content allowed
Site database and file integrity
Whilst we recommend that users take their own backups, we also include a once weekly backup of each client's existing site and any local databases hosted with us. Exterior linked sites and data services are beyond our control and require customers to take precautions to ensure full restoration is possible.
Having once been the victim of poor hosting provided by a so called main player in the web hosting industry, we take extra precautions to keep our systems protected from malicious attack or employee error.
Available types of web hosting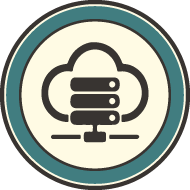 We currently offer 4 types of hosting platforms:
Shared server hosting for (ideal for new launch sites and startups)
Virtual private servers (host multiple sites, even sell hosting to others)
Cloud based virtual server
Dedicated server with parallel load balanced array
Are you interested in fast web hosting servers ?
If you would like to discover more of what we have to offer by way of hosting, detailing hardware, software and security, please click on the button below